Message from the Department Chair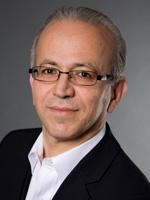 Welcome to the Department of Industrial and Systems Engineering. 
Since 1947 when the department was established within Rutgers Engineering, we have been providing students with a rich educational experience that combines instruction in specialized areas with opportunities for hands-on research. 
Our dedication to preparing students with the ability to solve complex engineering problems, design innovative solutions, and assess their solutions' broader organizational and societal impact has led to a ranking among the top 20 graduate industrial engineering programs from US News & World Report. 
Today, our bachelor's, master's and doctoral students study with faculty members who have received national and international recognition in research areas critical to national competitiveness and productivity, including optimization and data science, advanced manufacturing and production, quality and reliability engineering, energy systems, and automation and AI. Research is supported with funding from leading agencies including the National Science Foundation, the U.S. Department of Energy, the Office of Naval Research, New Jersey Economic Development Authority, among many others.  
Our department's research and curricular concentrations reflect our response to real world concerns and challenges. Most recently we initiated a multidisciplinary focus on energy systems, which is supported by outstanding faculty hires and funded research programs. This program includes coursework across engineering disciplines including mechanical engineering, electrical engineering, and environmental engineering. 
Industrial engineers and Operations Researchers – with their depth of knowledge in everything from data analytics and optimization to automation and control – are highly sought after by businesses looking to successfully adapt to new technologies and confront the challenges of market volatility and unexpected events. In fact, a recent report from Payscale listed industrial engineering and operations researchers as the second highest paying major among those holding an engineering degree. 
Rutgers ISE graduates have found success in all fields of manufacturing, transportation, finance, high-tech industry and energy in Fortune 500 and international companies. Many of our doctoral graduates also join university faculties, and research centers and labs. 
I invite you to learn more about our dynamic department by visiting our website. 
Mohsen A. Jafari, Ph.D.
Chair
Department of Industrial and Systems Engineering